2019-2021 KDC Finalist
In creating a space unique for their clients, designers Carolina Chavez and Cesar Chavez wanted to provide a calming and soothing atmosphere. The home was to serve as a refuge from the outside world. Finding inspiration in nature, they set out to create an aesthetic that emulated the textures found in a forest, and meld it with the shadow and light of natural materials.
There was intention behind every material used in this project. The variation in stone slabs sought to mimic the evergreen of a dense forest, and the quartzite on the perimeter of the countertop is meant to soothe your senses as you walk through the space. The homeowners love to cook, and the Sub-Zero and Wolf appliances were chosen for their function and to provide a clean, minimal look. The clients loved the idea of showcasing a unique installation with the knobs on the contemporary cooktop, and the pops of bright stainless steel mimic the breaks of skylight within the evergreen canopy.
In this kitchen
Shop the products featured in this kitchen.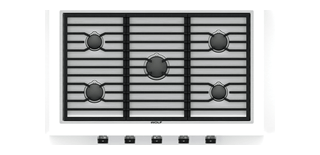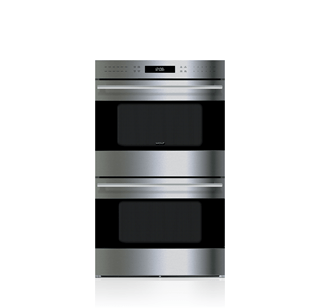 Similar kitchens
Explore other kitchens with similar styles.