Welcome to the Sub-Zero, Wolf, and Cove Showroom. It's a Feast for the Senses.
Experience It In Person at a Sub-Zero, Wolf, and Cove Showroom Near You.
Sub-Zero, Wolf, and Cove Showroom Columbia by Fretz
9204 Berger Road Suite H Columbia, MD 21046 (866) 987-2123
Open to the Public: Monday - Thursday 8:30am - 5:00pm, Friday 8:30am - 4:00pm - Call to make an appointment
Schedule A Visit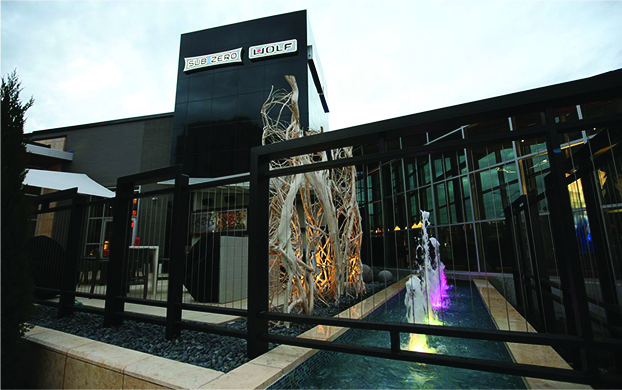 See. Taste. Smell. Touch. Hear. Explore.
REALIZE YOUR VISION.
Get design ideas from an inspiring array of kitchens on display.
Find your signature style, from traditional to modern.
See products at work to find the right fit for your kitchen.

Talk with Experts.
Learn how to prepare recipes to crisp, chewy, or juicy perfection.

Consult with product experts.

Learn tips and techniques from chefs.

Smell Simmering Chef-Made Dishes.
Enjoy food that stays fresher, longer.

Attend a (delicious) product use and care class.

Take in every appetizing aroma.

Gain First-hand Experience.
Open doors, turn knobs, and get cooking.

Compare products, configurations, and options.

Discover every thoughtful Sub-Zero, Wolf, and Cove detail.

Take Sub-Zero, Wolf, and Cove on a delicious test drive.
Fire up grills, griddles, and ranges.
Savor every bite in a chef-led cooking demo.
Taste what's possible for your next kitchen.
Request a brochure
Dozens of pages of inspiring photos, product features and more in print and online. Discover a world of beautiful, high-performance and top-quality products for your dream kitchen with this free guide from Sub-Zero, Wolf, and Cove.
Receive a printed brochure