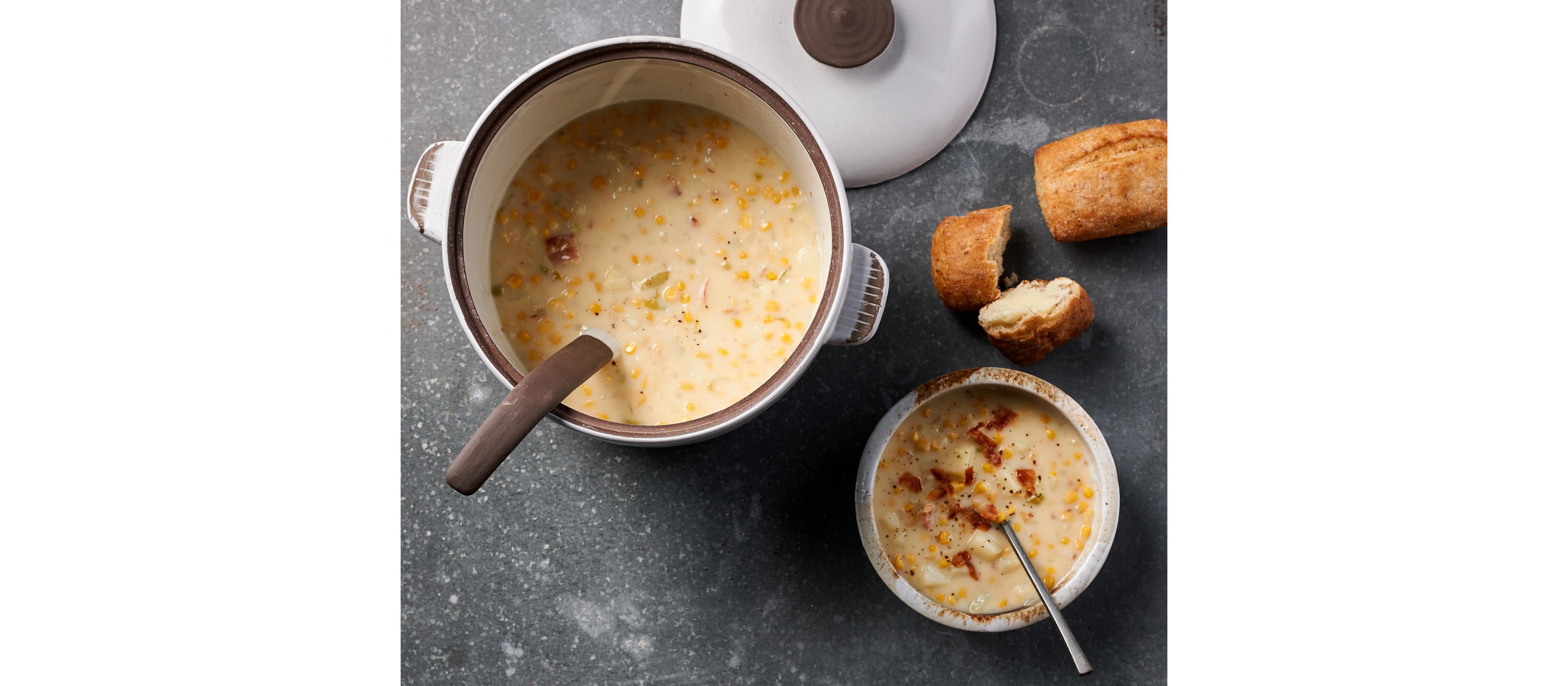 Corn Chowder
Corn Chowder
At the end of the summer, seal fresh corn and enjoy this delicious chowder all year long.
Preparation Method
1. Heat a large sauce pan over medium heat, and render the bacon until it starts to brown.

2. Add the onions and celery and cook until tender.

3. Add the flour and cook for 3–4 minutes stirring continuously. Slowly add the chicken broth using a wire whisk.

4. Once all the broth has been added, raise the temperature to medium-high and continue whisking until it boils.

5. Add the potatoes and corn, and reduce to a simmer.

6. When the potatoes are almost tender, add the milk and cream. Simmer for another 5 minutes. Season with salt and pepper to taste.

7. Allow to cool, and divide evenly between 3 bags. Seal each bag on vacuum level 2.

8. Lay flat and freeze for long-term storage.