45" Cooktop Island Hood - Glass
Model # VI45G
MSRP $3,025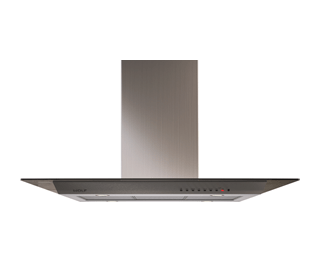 Pinch to zoom
Images are for reference only.
Breathe cleaner air and enjoy less greasy residue in your kitchen
Adjust as needed with recessed controls that provide a sleeker look, yet maintain ultimate blower control
Matches the same heavy-duty stainless-steel construction, hand-finished hemmed edges, and welded seams of all Sub-Zero, Wolf, and Cove products
Select from internal, in-line, or remote blower options  (blower required)
Telescoping chimney reaches standard ceiling heights
Read more
300 CFM Internal
600 CFM Internal
600 CFM Inline
600 CFM Remote
Overall Dimensions: 45" W x 2 1/4" H x 26 1/2" D
Bottom of Hood to Countertop: 24" to 36"
Number of LED Lights: 4
Shipping Weight: 101 lbs
Receptacle: 3-prong grounding-type
About Sub-Zero, Wolf, and Cove
Wolf Products
Envision the possibilities
Pro tips
Considerations before you finalize your decision:
Blowers required, HVAC professionals can assist with what you need
Request a brochure
Let's talk
Prefer to discuss the features of Wolf appliances with an expert?
Call us at (800) 222-7820

Visit a showroom
See the complete line of Wolf appliances at your nearest Sub-Zero, Wolf, and Cove showroom.
Earn three additional years of protection with a qualifying Sub-Zero and Wolf appliance package.
Make your dream kitchen a reality—visit our booth at the Architectural Digest Design Show, June 25–28 in New York City.
Certified installation
Earn an extra full year of warranty coverage and ensure a flawless fit with Factory Certified Installation.