Skip to main content
Cove Dishwasher Rinse Aid Dosing Setting
Topics:
Cove Dishwasher Rinse Aid Dosing user setting
Cove Rinse Aid adjustment
How to change amount of rinse aid dispensed on Cove Dishwasher
Answer:
The rinse aid dosing setting is accessed through the User Setup menu.
To adjust the rinse aid setting:
Touch Cancel twice.
Touch and hold Options until "User Set Up" appears on the display.
Touch Options to scroll through user settings until "Rinse Aid Dosing" appears. The display will show the current setting (None, 1, 2, or 3).
Touch Enter to scroll to the desired setting.

More rinse aid is used the higher the setting.

Touch Cancel to exit user setup and save rinse aid setting.
In areas with hard water, adjust the rinse aid dosage setting to the next higher number, moving up one number at a time. Run a load each time to determine the amount that works best.
For units with a built-in water softener, set rinse aid dosage to 1.
Using too much rinse aid with soft water will leave a residue in the dishwasher tub after running a cycle. Refer to the image below.
Reduce the rinse aid setting to eliminate the rinse aid residue.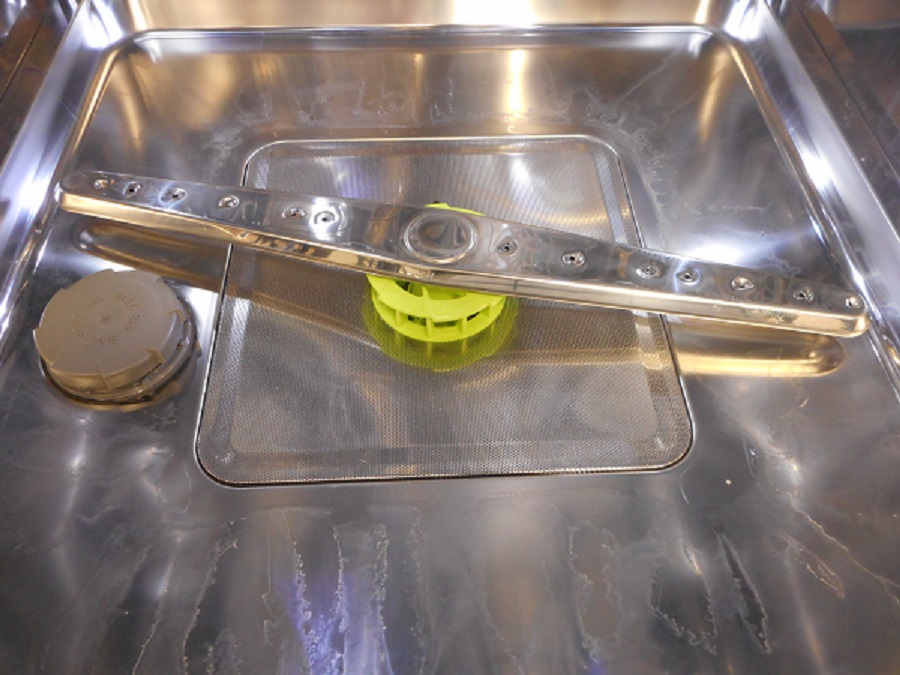 DID THIS ANSWER YOUR QUESTION?

We're standing by with answers
Whether you're shopping for appliances or have questions about those you already own, we've got the resources you need. Talk directly to a customer care expert at the Sub-Zero, Wolf, and Cove service center, or connect with an appliance consultant at an official showroom near you. Get quick answers online, or reach a certified service provider or installer. And much more.
Call us at (800) 222-7820