Skip to main content
14" Rise Downdraft 600 CFM Internal Blower Installation
Topics:
Installation instructions for 600 CFM internal blower wiring
Instruction sheet did not come with internal blower, part number 822725
Can part 822725 be used with other ventilation models?
What kind of damper does the blower have?
DD Downdraft blower cord, blower harness, power cord
Answer:
The 14" Rise Downdraft offers a 600 CFM internal blower, part number 822725.
Installation instructions do not come with part number 822725. The instructions are provided in the product Installation Guide.
A power cord is not supplied with the 600 CFM internal blower.

The power cord is internal to the Downdraft, unlike the former Wolf Downdraft with 9" rise.
The power cord is 28".
14" rise Downdrafts require a 110/120 VAC, 60 Hz, 15-amp dedicated circuit.

This blower cannot be used with any other ventilation model.
The damper is part of the internal blower kit for the Downdraft.

Dampers keep cold air and other elements out of the home so it is suggested to leave them in place.
The damper should be oriented so the black ring is facing the blower, thus allowing butterfly to open fully when blower is turned on. This is usually placed close to the blower.

The blower is in a 10" D x 13" W x 13" L box. The blower must stay in the box.
The blower uses a 6" round discharge.
Refer to the Blower Motor Compatibility Chart for more information.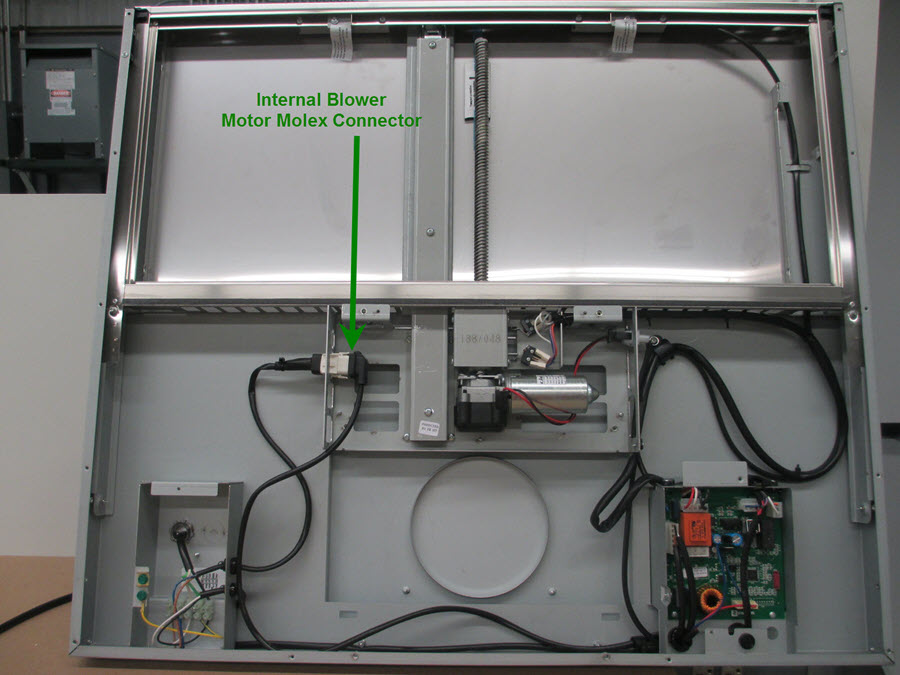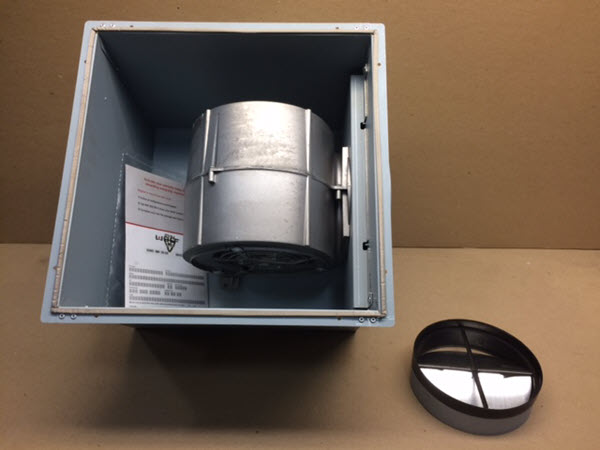 DID THIS ANSWER YOUR QUESTION?

We're standing by with answers
Whether you're shopping for appliances or have questions about those you already own, we've got the resources you need. Talk directly to a customer care expert at the Sub-Zero, Wolf, and Cove service center, or connect with an appliance consultant at an official showroom near you. Get quick answers online, or reach a certified service provider or installer. And much more.
Call us at (800) 222-7820