Skip to main content
Legacy Induction Range Oven Does Not Work
Topics:
Induction Range oven does not work
Oven does not function or does not turn on or won't start
Oven on IR Induction Range doesn't turn on when control is turned to mode
Induction Range display and cooktop controls are blank
Induction Range DOA
Induction Controls
Cause:
No power to unit
Knobs installed incorrectly
After self-clean unit experienced an issue
Thermal cut out tripped
Cooling fan issue
Control or relay board errors
Troubleshooting:
Verify power to the unit is on by turning one of the surface burners on for a few seconds.
Ensure the knobs are installed in the correct location.

The cooking mode knob goes on the left of the control panel and the temperature control knob is on the right.

If the oven does not work, reverse the knobs and retest.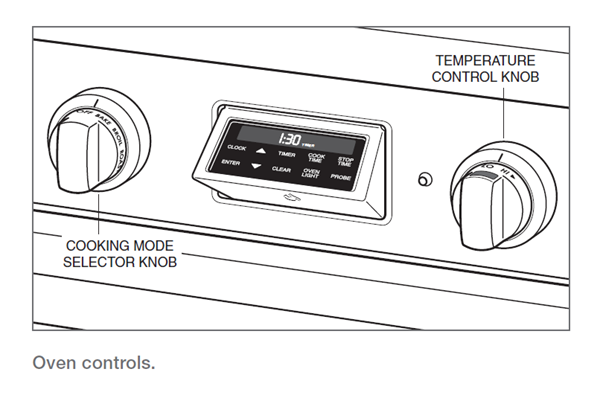 See also, Electric Oven Does Not Heat.
Answer:
If these steps do not resolve the issue, no further troubleshooting advice is available. Contact Factory Certified Service to schedule an appointment for repair.
DID THIS ANSWER YOUR QUESTION?

We're standing by with answers
Whether you're shopping for appliances or have questions about those you already own, we've got the resources you need. Talk directly to a customer care expert at the Sub-Zero, Wolf, and Cove service center, or connect with an appliance consultant at an official showroom near you. Get quick answers online, or reach a certified service provider or installer. And much more.
Call us at (800) 222-7820