Ancient Modern
2nd Place Traditional Award KDC 2015-16
As we talk to Utah builder Brandon Leroy, of Jackson and Leroy, we get the feeling that he's still pinching himself over the acclaim that his Ancient Modern home has received. Winning an award in the Sub-Zero and Wolf Kitchen Design Contest (KDC) is just the latest accolade. In June 2016, it was featured in the Utah Valley Parade of Homes and over 30,000 people came through, including some from halfway around the world. It also became a social media sensation, with over three million views on home blogs, Instagram, Houzz and Pinterest.
Why has it captured so much attention? Our guess is because even though it fulfills most people's grandest desires, at 7800 square feet, it nevertheless has a homespun, comfy quality to it that manages to warm the cockles of our hearts. Not surprising, perhaps, since this was not just a project for Brandon, but his own home – the dream home he and his wife Andrea have been planning for almost a decade. "We're passionate about every project we do," says Brandon, "but of course this home has been much more personal for me." By building it with his own team, he's also been able to build it exactly the way he wanted to, with a quality of craftsmanship that is almost unheard of these days. Two examples will suffice. First, there is no drywall in the house. The walls and ceilings are tight-jointed, tongue-and-groove shiplap poplar – a technique used over a hundred years ago but rare today. As the wood shrinks and moves over the seasons and over the years, its unique character will only increase. Second, there is no visible foundation to the house. Its walls rise up right out of the earth, as if it has been rooted there for years. This is a technique used in all Jackson & Leroy homes, but typically not found in more than 1 in 100 homes. "By recessing the floor systems down into the foundation, we eliminate the need for stairs leading up into the house," says Brandon. "We bring the outside in, and the inside out." It also enhances the English country cottage look that Brandon's wife has loved since she was a little girl, growing up with a love of animals, especially horses, and riding in dressage competitions.
The idea for Ancient Modern started with those long-held girlhood dreams, but grew and evolved over many late-night discussions. They drew up some initial plans, then brought in Establish Design of Salt Lake City for consultation. Establish finalized the plans, then created mood boards that captured the spirit of the project. They have even traveled to the British countryside to study farm houses and country manors. After two years of planning and construction, Ancient Modern was completed, down to the smallest detail – including many details most homeowners have neither the patience nor the pocketbook for. Such as the oversized brass pull on the handcarved, robin's egg blue painted front door: "We agonized over every detail," says designer Kimberly Rasmussen of Establish Design. Another detail of the home, of course, is the Sub-Zero and Wolf appliances in the kitchen. Brandon has a different perspective on them than most of the other KDC contestants. "We're a builder – not a designer or architect – so if there's any problems down the
road with a home's construction, or the appliances in it, we get the call. We have never had a call about Wolf or Sub-Zero." Impressive as the level of detail in Ancient Modern is – and much as we admire the bygone craftsmanship – what is most endearing is that the house is mainly designed to enhance the family life of the Leroys. The open floor plan does that. The children spend most of their time in the family room, study and backyard, rather than retreating to small bedrooms that have neither televisions nor desks. Roller blading in the kitchen? It's not a problem – Andrea and Brandon wanted them to feel okay doing that, and the sturdy wood floors are up to the punishment. It was many years in the planning and building, but Brandon and his family finally have their dream home, in Ancient Modern. As you read this story and plan your own dream home, keep your mission in mind: it's all about happy family, and a life well lived.
In this kitchen
Shop the products featured in this kitchen.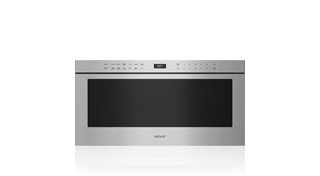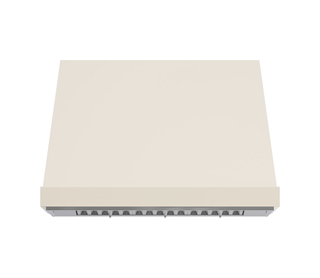 Similar kitchens
Explore other kitchens with similar styles.