Casa Leblon
Regional Award Winner KDC 2013-14
Pool. Palm trees. A view of Sugarloaf Mountain. Yes, we're ready to make the move to Rio de Janiero, if we can reside in Casa Leblon.
It isn't often that our Kitchen Design Contest entrants include exterior shots of the home – it's all about the kitchen, after all – but in this case, exterior shots were a necessary inclusion. Casa Leblon has a truly magical setting. So what kind of kitchen does such a home deserve? Two kitchens, indoors and out, to fully enjoy Rio temperatures that rarely dip below 60°. The outdoor kitchen, part of an expansive lounging area by the pool, is anchored by a 42" Wolf outdoor grill, capable of preparing everything from churrasco to haute cuisine. But it is the indoor kitchen that is the prize winner, because it perfectly complements the gracious modern style of this extraordinary 20,000 square foot home, conceived and built from the ground up over the course of three years. One of the challenges of this project was to create a new kitchen in the service space of the house, optimized for functionality but with characteristics of a social space. It had to have the free-flowing floor plan that would accommodate both the everyday needs of a large family, and the indoor/outdoor entertaining of many guests. ("After all," says designer Cynthia Pedrosa, "the parties always end up in the kitchen!")
For that reason, the designer evolved to a kitchen/lounge concept, with generous seating and unifying finishes that make it a very welcoming space. Touches of warmth and color like the orange serving table and the wooden cupboard balance off the almost commercial look of the gleaming stainless steel Sub-Zero, Wolf, and Cove
appliances – chiefly the 48" dual fuel range and the imposing wall of refrigeration. Ultimately, the kitchen is a perfect fit for this magical home. You'll yearn for an invitation to the next pool party.
In this kitchen
Shop the products featured in this kitchen.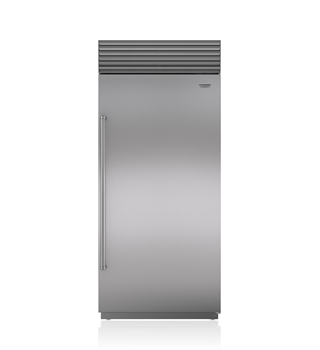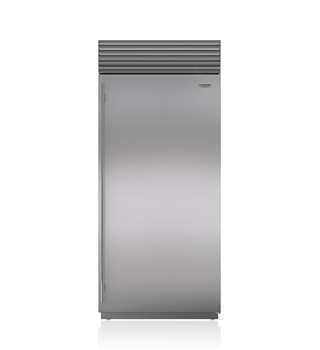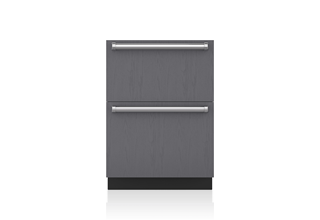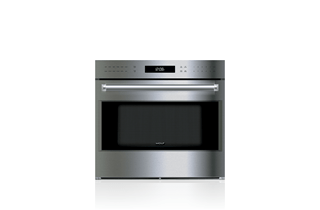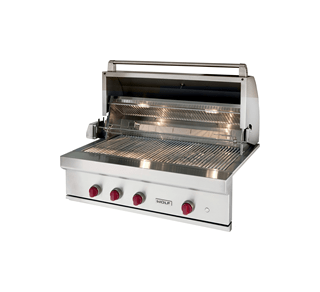 Similar kitchens
Explore other kitchens with similar styles.