English Cottage
2015-2016 KDC Finalist
"Constraints are the fuel of creativity!" That's the cheerful mantra of designer Jean Stoffer, in talking about the significant obstacles she had to overcome in modernizing a 1932 brick English cottage she and her husband own. They are empty nesters with several children and six young grandchildren, most of whom live nearby, so they needed a more open gathering space with a kitchen capable of preparing meals for big, rambunctious groups.
The biggest limitations in the project were structural. Typical of its era, the cottage had small, low-ceilinged rooms not ideal for large family groups. Jean's crew had to incorporate beams and posts to hold up the roof, after taking out interior walls to open up the space. They had to add a ridge beam and sister roof rafters in order to vault part of the kitchen ceiling. There was also a steel beam to work around. Plus they had to keep the exact window opening in the original dining room – now part of the kitchen – which left almost no options for full-size refrigeration. Then there was the matter of creating a fully functioning space while still preserving (or even enhancing) the character of the cottage. The kitchen blends the best of the old and new. Jean used wood reclaimed from a local barn for the floors and ceiling beams – each board was sorted, cleaned, and milled onsite. Other materials were new, but with timeless appeal: casement windows that push out, elm wood island countertop, glazed textured brick tiles, English sink and taps. No recessed can lights, obviously – unlacquered brass and iron lighting fixtures contribute to the vintage charm.
The range alcove gives a nod to a more modern design, with the flush, darkly stained walnut hood panel. The marble molding surrounding the alcove makes it look almost like a framed painting. Again, an ingenious way to bring in modern functionality while remaining in character with the cottage. There was only 39" of space available on the east wall of the kitchen, so the Sub-Zero 30" integrated refrigerator and freezer with its slim profile and the way it disappeared into the design made it a lifesaver. Sub-Zero 36" undercounter refrigerator drawers in the island were also critical, keeping beverages closer to the dining area of the kitchen and out of the cooking zone.
As for the Wolf 36" gas range and convection steam oven, Jean calls them "the absolute perfect combination for a serious cook who has limited space and budget." Not to mention those who have to come up with imaginative menu choices to satisfy a large, demanding family. The English Cottage is a project of major complications, but of course it was a labor of love for Jean. Now it will be a delightful family hub for many years to come, with its charm and character preserved for new generations to enjoy.
In this kitchen
Shop the products featured in this kitchen.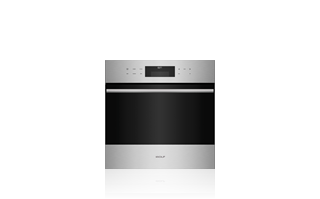 Similar kitchens
Explore other kitchens with similar styles.