Fifth Avenue Kitchen
Regional Award Winner KDC 2010-12
This Fifth Avenue Kitchen was the hub of family activity for over 30 years, but it had become a disorganized mess with deliveries and ironing competing with food preparation.
Now with children grown and out of the house, the client had particular requests: zoned task areas with better traffic flow, a desk for an executive chef, a larger "cool room", and a staging area for parties. The resulting design is anchored by a central island of engineered stone and stainless steel which contains the rangetop, warming drawers, microwave oven, storage and seating. The island is set against a stainless steel storage wall for ovens and the pantry and each side of the island defines specific programmatic zones – cooking, preparation, clean-up and serving – allowing the staff to work efficiently without getting underfoot. The kitchen's perimeter is regularized through white lacquer millwork that conceals storage, refrigerators and dishwashers. The style is minimalist: high gloss white lacquer cabinet doors with custom stainless steel pulls; the island, floor and backsplash are of the same material; and matching profiles of the stainless steel counter and the Wolf range complete a fully integrated look resulting in a calm, contemporary and efficient kitchen.



In this kitchen
Shop the products featured in this kitchen.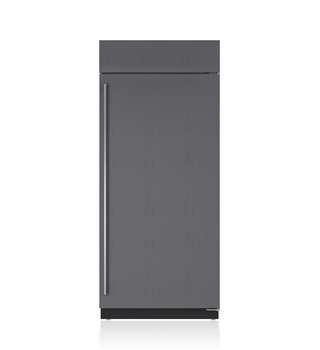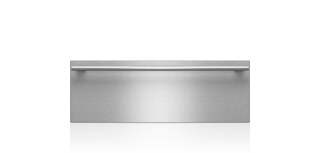 Similar kitchens
Explore other kitchens with similar styles.