Hide and Seek
1st Place Contemporary Award KDC 2013-14
Creating a kitchen that's more than modern—it's magical! All the winning kitchens in our 2013-2014 Kitchen Design contest are stunning. But "Hide and Seek" Kitchen is something more. It's ingenious. Even magical.
The kitchen is the centerpiece of a residence that functions not only as a living space for architect Dov Secter and his young family, but also his show home and office, in the River Heights neighborhood of Winnipeg, Manitoba. Thus the kitchen has to serve many needs. It has to have a decidedly modern and minimalistic aesthetic, to showcase Dov's sense of design. It needs to provide cooking and entertaining space for a large extended family. And it requires quickly accessible storage so cooking equipment, books, even his children's toys can be stowed quickly when clients come through. Dov designed many features to minimize clutter while maintaining maximum functionality. For example, a motorized storage unit is built into the center of the island that, at the push of a button, rises to reveal a number of small appliances: blender, mixer, food processor. The stone countertop was water jetted for precision, so the cut where the pop-up is looks completely seamless. (There are other motorized features elsewhere in the kitchen, including a touch-sensitive garbage cabinet you can open with your foot, when your hands are dirty.) And hidden behind what looks like a wall adjacent to the wall ovens and refrigerator is a large pantry, which stores the fresh and dry foods that the family often uses when preparing from-scratch meals. "Hide and seek", then, is no exaggeration.
Innovative custom touches like this are what Dov and his architectural practice, Secter Design, are known for. "Sometimes off the shelf components just don't satisfy the client's needs," says Dov. "Finding a sofa, table, pendant light or handle that is just right for a project can be challenging, so we often design and work with local manufacturers to produce unique pieces that fit perfectly into our spaces." Secter collaborates on many projects with his father Lloyd, a well-respected architect in Winnipeg for over fifty years. "I fell in love with architecture through osmosis," he says. They work together on many large projects – new homes in Winnipeg or luxury summer homes in nearby "cabin country."
Dov brings a fresh perspective to these projects from issues surrounding sustainability to the most current technological advances in home automation. Dov's emerging practice is not afraid to take on projects of any scale, from a kitchen or bath renovation to an addition or new construction. Architecture is a family affair for Dov – his mother Marcia is also an architect. Wife Sarah manages his office and marketing and is an art consultant with the firm. Clients seem to like that, he says: "They see how closely and compatibly we work together, and It gets them excited and involved with the project."
In this kitchen
Shop the products featured in this kitchen.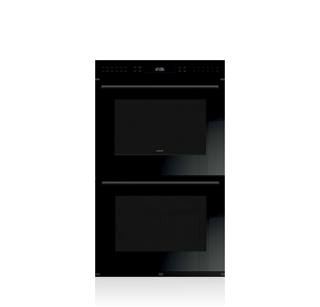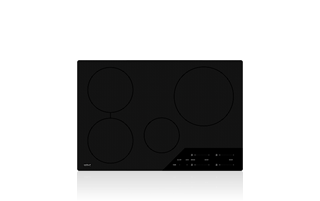 Similar kitchens
Explore other kitchens with similar styles.