Integrated Living
Regional Award Winner KDC 2013-14
Ever wonder what kind of home kitchen a chef would desire? Texas designers Abby Smith and Abbey Ragsdale found out when they created this new kitchen for their client, a graduate of the Culinary Institute of America. While not currently working as a professional chef, she nonetheless wanted a space that would work like a professional kitchen, with the warmth of a home kitchen.
The first challenge was space – the existing kitchen had a small footprint. The designers recommended tearing out an adjacent utility room, which gave them 25% more space to work with, which allowed them to add an additional sink, coffee bar, spice and grain display, cabinetry and counter space. As you might expect of a chef, the client wanted the absolute best appliances. She had already chosen Sub-Zero, Wolf, and Cove, so the discussions were based around which models to select. The designers had her meet with the regional Sub-Zero, Wolf, and Cove chef, so she could ask specific questions about the different units and how they performed specific cooking tasks. Ultimately she decided to make her appliances the hero of her kitchen – the designers created a "feature wall" of appliances by incorporating stainless fronts on the cabinets that ran next to the PRO 48 with glass door refrigerator and built-in convection steam oven, microwave and warming drawer. Anchoring the other end of the working kitchen is the Wolf 60" dual fuel range, a powerhouse that easily meets the client's needs of preparing meals for as many as 15 or 20 people.
Everything about this kitchen is preplanned down to the last degree, just like the client's recipes. Although it follows a typical chef's galley layout, it's the unique design solutions and unusual materials that sets it apart from the usual kitchen design. Polished countertops, laminated and stainless cabinets fronts and stainless appliances are complemented by the introduction of wood, glass and blackened metal – materials introduced in the overall design of the house. Unique features include a wall clad in walnut for dangling heavy pots and utensils; a floating live-edged sculptural walnut
countertop piece; an open pantry that serves as a coffee bar and wine station; and a hanging chalkboard that hides a water heater closet and features different coffee offerings available to guests. From brewing a cappuccino to pouring a glass of wine, from quickly preparing lunch in the steam oven for the client's employees, or to cooking up an impromptu dinner party for friends, this kitchen performs exactly the way the client needs it to.
In this kitchen
Shop the products featured in this kitchen.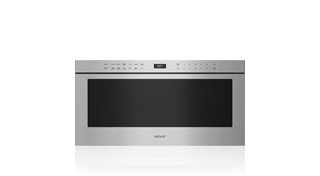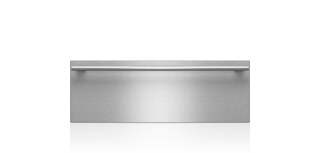 Similar kitchens
Explore other kitchens with similar styles.