Marley Residence
Regional Award Winner KDC 2013-14
If you're scanning the want ads, looking for a home in Ohio, the words "Carl Strauss design" are an immediate attraction. The noted modernist architect has designed over 100 homes in the state, many of them characterized by artful built-in furnishings and large windows with scenic views.
But as is often the case, some Carl Strauss homes have not been updated over the years. Designers Rob Busch and Tess Hilgefort took on the challenge of restoring one such Strauss home to its original glory. The homeowner asked Rob and Tess to completely modernize all aspects of the house while retaining the spirit of Strauss' original design. Tantamount to this goal was redesigning the kitchen into an open, social space for entertaining. The kitchen was tucked into the darkest part of the house, completely hidden from the home's greatest asset: panoramic views of the city and river valley. The designers undertook a number of structural interventions that allowed the kitchen to engage the rest of the house. Then they set out to create the open kitchen that the homeowner needed. Fully-integrated Sub-Zero, Wolf, and Cove products allowed for obsessively tight tolerances that wouldn't be possible with other appliance groupings, and contributed to the kitchen's open feel. It also allowed for the types of finishes and detailing found elsewhere in this Strauss home. It took a team of highly skilled craftsmen from around the country to execute the highly developed and handcrafted finished kitchen. The KDC judges cited one idiosynchratic component in particular: "The work table is an exceptional idea." Now this Strauss home is once again a treasure, all the more so because it is meeting the needs and contributing to the life of a modern family.
In this kitchen
Shop the products featured in this kitchen.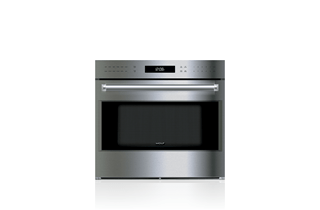 Similar kitchens
Explore other kitchens with similar styles.