MOUNTAIN Contemporary
Regional Award Winner KDC 2013-14
The views are spectacular. And the mountains aren't bad either. Even the most avid outdoor enthusiast may have difficulty concentrating on the Wasatch Mountains outside this Park City home, when the kitchen inside is so stunningly executed. It's a wonderful collaboration between cabinet designer Steve Norr of Peppertree Kitchen and Bath and Rion Locke, one of the principles from LMK Interior Design.
Everything you love about modern architecture is on display here: the vaulted ceiling, the panoramic windows, the open layout, the relationship to its surroundings. But expertly crafted elements of the design take this particular modern to a whole new, unexpected level. "Incredible personality!" commented the KDC judges. The designers have blended contemporary lines with organic materials such as reclaimed barnwood and hot rolled steel. They coordinated with the builder and sourced the considerable amount of barnwood needed for the cabinets and accent walls from the same batch, for a completely unified look. The craftsmanship is superb: "Not an easy task to plank wood together," commented the KDC judges, in a classic piece of understatement. The cabinets had to be not only well-crafted, but commodious as well, since there are no uppers, with all the windows in the kitchen. A walk-in pantry next to the ovens also helps with the storage challenge.
Not surprisingly, for the organic materials to come off with the greatest possible effect, the appliances had to be integrated as well as possible into the design. The designers chose Sub-Zero 30" all freezer and all refrigerator towers because of the way they could be integrated into the barnwood cabinetry. The Wolf 48" range top works subtly and beautifully with the large island, while the E series double oven and warming drawer
tuck in unobtrusively next to the pantry. The KDC judges commented on one other outstanding feature of the kitchen: "Love the banquette right off the island." Is there anything in any kitchen design that contributes more to family enjoyment? We highly doubt it – especially a banquette with mountain views.
In this kitchen
Shop the products featured in this kitchen.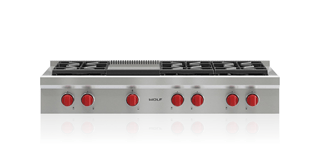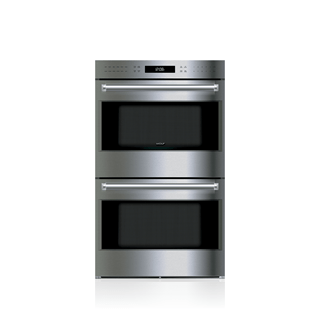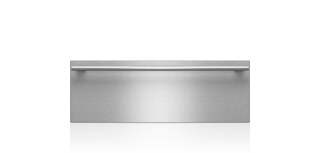 Similar kitchens
Explore other kitchens with similar styles.