Rénovation A+JF, Blainville
Outdoor Kitchen Award KDC 2017-18
Tucked in a cozy corner of the home, this indoor-outdoor kitchen is a mecca for delicious food and relaxation. The redesign was led by Johanie Gariépy of Symbiose Design firm, with the assistance of her colleague Joannie Fortier, and the talents of Martin Brabant of Évolution Architecture Inc. Approaching the project, the clients wished for a kitchen that exuded their unique personal style, created a luxurious "wow" effect, and included high-performing appliances. The outdoor kitchen by Rénovation A+JF, Blainville provided Gariépy the canvas to achieve just that.
The homeowners enjoyed eating fresh foods and had worked in the food industry, so they took the performance of their appliances seriously. They already owned and enjoyed several Wolf cooking appliances and wished for the same in their outdoor kitchen. With these requirements in mind, Gariépy included a Sub-Zero undercounter ice maker and beverage center, and a Wolf gas grill and burner module. To Gariépy, these appliances were key to achieving her goal of designing a functional and well-organized kitchen. Adaptable for any weather, the outdoor kitchen features panoramic windows that slide, swing, and shift. The warm oak cabinets and bench, stone walls, and paneled-wood ceiling are comforting and unpretentious, while the reflective, polished stainless steel and stone floors elevate the space with a touch of sophistication. To meet Gariépy's aim of creating a unique and luxurious kitchen, many accessories were custom built. Opposite the preparation and cooking area, a fireplace stands sentinel, ready to guard loungers against brisk winter mornings and cool summer nights. Minding every minute detail, Gariépy ensured the clients had all the functionality and beauty required to enjoy their second kitchen as much as their primary one.
In this kitchen
Shop the products featured in this kitchen.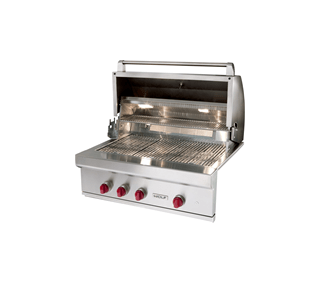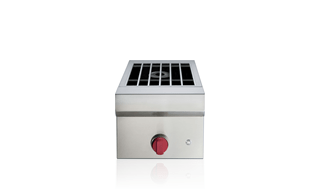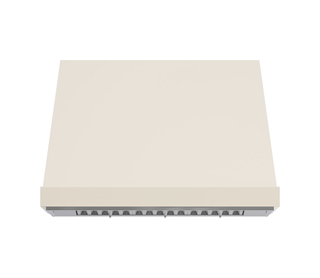 Similar kitchens
Explore other kitchens with similar styles.