San Francisco Contemporary Edwardian
2nd Place Transitional Award KDC 2015-16
What is the essence of transitional design? San Francisco architect David Armour and his team have given this question a great deal of consideration, and the point of view they've developed is a prime reason his practice has been so successful – and why his San Francisco Contemporary Edwardian project so impressed the judges in the Sub-Zero and Wolf 2015-2016 Kitchen Design Contest.
"A successful transitional design requires deep knowledge of classic, traditional design," says David, "but it places more emphasis on function – the way people live today – and strips away elements that call attention to themselves." In his Edwardian project, he kept the fixtures and finishes simple and elegant – nothing overly elaborate – but added many subtle details, such as curved crown molding at the ceiling and above the range. That's why one of the KDC judges told him: "The more I zoom in on the photos of your design, the more nuances I see." David's fluency in transitional design has served him well in his twenty years in San Francisco. He does most of his work in the city, where his clients typically seek the maximum amount of house for their often-small lots, along with the modern-day amenities that these older homes lack. In addition, the buildings are often packed tightly together, making accessing natural light and square footage a challenge. The Edwardian row house was one of the more challenging projects David and project architect Scott Schneider have taken on. "The house is only 25 feet wide," says Scott, "so there were site limitations and particularly stringent zoning restrictions." "All too often, architecture can be about self-serving designs," says David. "For us, ensuring that we understand all facets of a client's domestic life is the litmus test for success. These clients were a multi-dimensional family with lots of requirements. We sat down with them and went room by room, outlining every need and want, which was quite an intimate process. But this is what allowed us to respond to their needs in thoughtful ways." The space available for the kitchen was quite narrow. Since the family likes to cook together, it had to accommodate everything from elaborate food preparation to schoolwork, booster seats and grandparent mobility. And, ideally, it needed to connect to the extensive outdoor space, which includes two terraces and a garden with a play area and fire pit.
"To create a wider kitchen with better traffic flow for family members and guests, Armour turned the footprint sideways and annexed space behind the garden setback to add a generously sized breakfast room that looks out on a side terrace. With the kitchen on the second floor, he used folding doors to the two outdoor terraces to connect indoors to out and provide views of the garden. An outdoor cooking area with a Wolf 36"" grill and Sub-Zero outdoor refrigerator further expanded the space for entertaining and family activities. With the light source limitations that are endemic to row houses, the team used plentiful windows to funnel sunshine throughout, giving the entire kitchen a bright, airy feel, and its appliances just the right amount of gleam.

David's clients are in the food industry, so he knew they would appreciate the performance features of the Wolf 60"" dual fuel range and Sub-Zero Pro 48 refrigerator. ""Of course there are clear aesthetic reasons to choose Sub-Zero,"" says David, ""but, as someone who loves to cook, it's the engineering features that are most attractive to me. The precise flame control on a Wolf range really enhances your cooking ability. And on the Pro 48, it's so easy to open a drawer one-handed and grab a few vegetables while you're cooking."""
"This was an entire house renovation — 6,500 square feet — with many other challenges beyond the kitchen. Another was creating not one, but two well appointed master suites so that the grandparents living in the home would feel both comfortable and honored, as elders should be. ""We had to create something that was much more than your typical in-law suite,"" says Scott.

Paying intimate attention to his client's lifestyles has made David Armour Architecture's San Francisco Edwardian project a smashing success – it has certainly met and exceeded the expectations of the family who is now living there as graciously as they'd ever imagined. And it has brought David, Scott and the firm well-deserved recognition from the KDC judges.

""Receiving a KDC award provides broader public recognition of our capabilities,"" says David. ""Most of our work has been in San Francisco proper, but there are many additional regions across the Bay Area that will gain visibility of our work. Often, Bay Area clients have second homes in Wine Country, Lake Tahoe or Hawaii, so there's no telling where our future projects may be."""
In this kitchen
Shop the products featured in this kitchen.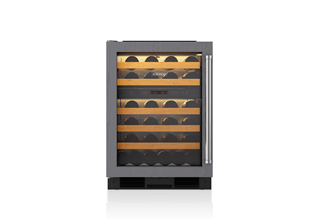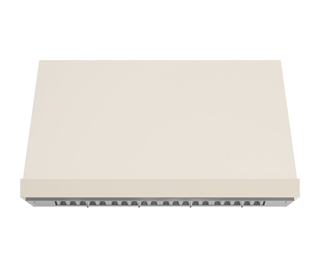 Similar kitchens
Explore other kitchens with similar styles.