YUL Kitchen
2015-2016 KDC Finalist
The kitchen that isn't.
When the Montreal couple decided to add an extension to their classic 1930s home, they had several objectives in mind. They wanted a larger kitchen, certainly, but more than that, they wanted a relaxed family gathering space, as suitable for homework as it was for food preparation, dining and entertaining. They hoped to open up the back wall of the house, and let sunlight flood in from the garden. Ultimately their goal was to have their home feel relaxed and lived-in – nothing glitzy or showy.
Designers Patrizia Giacomini and Brigitte Boulanger created an addition that feels completely organic to the home, containing a kitchen so skillfully integrated into the space, it hardly feels like a kitchen at all.
The designers were working with a large area – approximately 30' x 20' – but still wanted the space to have a cozy, intimate feel, with a cooking area that is efficient and easy to work in. The focal point is the Wolf 36" rangetop and hood, highlighted with a walnut trim that echoes the rest of the beautiful woodwork in the room. Close by is a Wolf M series double oven and a Sub-Zero 30" refrigerator and 24" freezer that blend into the cabinetry. It is in a subtle kitchen like this one that the genius of the Sub-Zero integrated refrigeration concept is most apparent.
The island completes the work triangle, defines the border of the kitchen, and provides a place for guests and family to gather and socialize with the cooks. The bar area near the dining table is equipped with a sink, so coffee and drinks can be prepared in a separate zone. In this way, the kitchen itself is clear of traffic, yet open to everything that is going on.
The original portion of the house has many classic architectural details, while the new extension has more modern design elements – mainly, just its overall minimalist look. But the two not only live side by side, but complement and embolden each other. It is hard to imagine a sunnier, more comfortable gathering space for this large, close-knit family – no wonder they're thrilled with what designers Patrizia and Brigitte have done.
In this kitchen
Shop the products featured in this kitchen.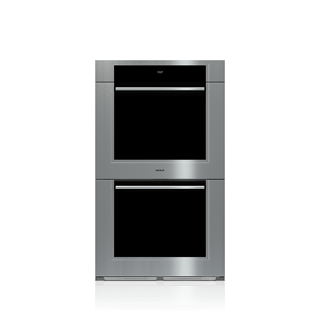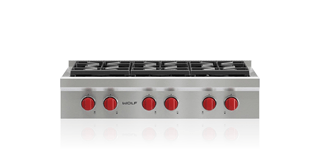 Similar kitchens
Explore other kitchens with similar styles.