15" Transitional Steamer Module
Model # SM15TF/S
MSRP $2,600
Owners guides and accessories
Get the most out of your appliances with informative user guides. Discover filters, cleaning kits, and accessories compatible with your specific products.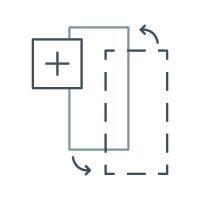 Replacement and Add-on Accessories
Technical Specifications
| | |
| --- | --- |
| Dimensions | 15"W x 13 1/2"H x 21"D |
| Star-K Certified | |
CAD Libraries
Installation Guides
Use and care videos
Explore our use and care videos for maintenance tips and how-tos.
Have a question? Find an answer.
Browse frequently asked questions, or simply type your question in the search bar below. Not finding your answer? Contact our Customer Care team at
(800) 222-7820
Download all illustrations below
Electrical Requirements
| | |
| --- | --- |
| Electrical Supply | 3-wire, 240/208 VAC, 50/60 Hz |
| Electrical Service | 15 amp dedicated circuit |
Electrical Location Illustration