Skip to main content
Designer Wine Storage (IW-30) and Classic Wine Storage (BW-30) Humidor
Topics:
What kind of wood is the humidor accessory made from?
Install humidor kit in Designer (formerly Integrated) Wine unit
Where to purchase Designer Wine Storage or Classic Wine Storage (BW-30) humidor
Instruction sheet part number 7030828 for humidor accessory part numbers 7040181, 7040426
Use hygrometer shipped with Sub-Zero humidor
Hygrometer part number 7040971
The humidor accessory is no longer available. The information below is for reference only.
For use with 30" Designer and BW-30 Wine Storage models only.
Sub-Zero has not tested any other humidors with our Wine Storage units. No information is available on using this humidor in other products, or on using third-party humidors in our products.
Humidor kit includes all supplies needed for the first year of use including:

Humidor wine rack
Humidor
Hygrometer
Wine rack molding trim
12-pack of 72% humidity packets
2-pack of 84% humidity packets

The humidor exterior is select cherrywood.
The interior liner is Spanish cedar, which absorbs humidity well.
Order a new hygrometer using part number 7040971 if needed.
Refer to Humidor Humidity for more information. 
72% humidity pack part number is 7041116.

www.bovedainc.com has informational videos on the packs, which can be purchased directly from them or some local cigar stores may carry them as well.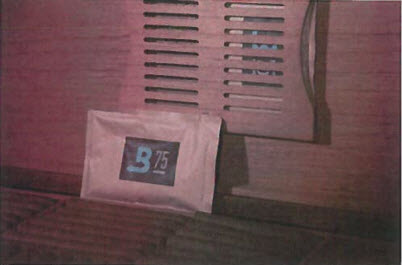 Remove a Wine Storage rack and place the humidor in the slot the rack came from.
100+ cigar capacity, varies by cigar size.
The handmade humidor is 21-3/8" wide x 11-1/4" deep x approximately 3-3/16" high. The top lid is 1-3/8" high and the bottom is 1-13/16" high with a minimal gap between top and bottom.
Humidor lid opens to 95° maximum.
Sub-Zero does not recommend storing other high humidity products in the humidor.
Several humidors can be used in a single unit if desired.
Refer to the Sub-Zero Design Guide for unit capacity and design specifications.
Contact a Local Dealer for further sales information.
DID THIS ANSWER YOUR QUESTION?

We're standing by with answers
Whether you're shopping for appliances or have questions about those you already own, we've got the resources you need. Talk directly to a customer care expert at the Sub-Zero, Wolf, and Cove service center, or connect with an appliance consultant at an official showroom near you. Get quick answers online, or reach a certified service provider or installer. And much more.
Call us at (800) 222-7820