Skip to main content
Water Leaking from Top of Sub-Zero
Topics:
Why is water leaking from the top of a Sub-Zero?
How to stop water leaking from top of Sub-Zero?
What would leak water from the top of a Sub-Zero?
Water leaking from dual water valve, water filter cartridge, water filter bypass plug, or water filter manifold
Troubleshooting:
Determine the originating source of the water. Open the grille at the top of the unit.
If equipped, and water is leaking from the unit's dual water valve, find the water supply shut-off valve and turn the water supply off.
If equipped, water may be leaking from the water filter cartridge. See Water Leaking from Water Filter.
If unable to determine originating source of water leak, no troubleshooting is available.
Find the water supply shut-off valve and turn the water supply off.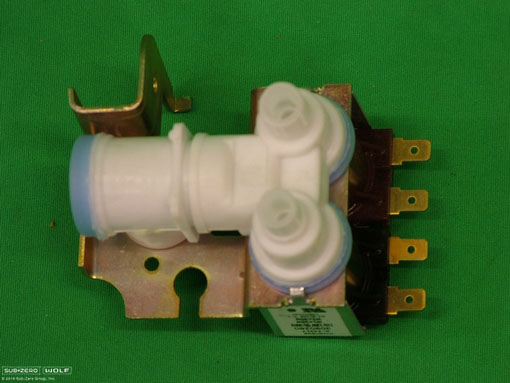 Dual Water Valve
Refer to the product Use and Care Guide for further information.
These steps may stop the water leak but service is required and no further troubleshooting advice is available. Contact Factory Certified Service to schedule an appointment for repair.
For water leaking from other areas, refer to Water Leaking from Sub-Zero.
DID THIS ANSWER YOUR QUESTION?

We're standing by with answers
Whether you're shopping for appliances or have questions about those you already own, we've got the resources you need. Talk directly to a customer care expert at the Sub-Zero, Wolf, and Cove service center, or connect with an appliance consultant at an official showroom near you. Get quick answers online, or reach a certified service provider or installer. And much more.
Call us at (800) 222-7820