Skip to main content
Griddle Grease Tray Capture Area
Topics:
Grease tray on Dual Fuel (DF) Range, Legacy Dual Fuel Range, GR Series Gas Range, or Sealed Burner Rangetop (SRT) does not fit under entire griddle
Griddle grease tray moves
Griddle grease tray capture area
Troubleshooting:
If the finish is worn or comes off, replace the tray. The tray should not be painted.

Tray should be cleaned by hand in the sink using a mild detergent. Tray is not dishwasher safe.

If the grease capture overflow is an issue, a new style griddle can improve the grease path and capture area. See New Wolf Griddle for details.
The area underneath the grease tray is solid and can be wiped out if grease does overflow.
See also: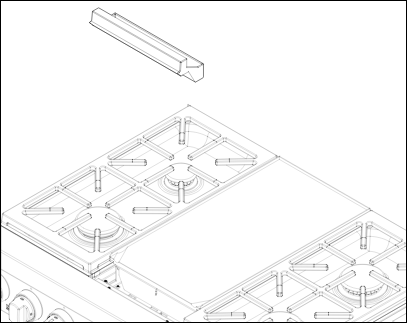 Answer:
There is not a tight fit between the griddle and the grease tray; this is normal and allows for easy removal and installation of the grease tray.
To remove, tilt front of grease tray up and pull out.
The tray has a black matte enamel finish.
R Series Gas Range and RT Series Rangetop grease trays are accessed by pulling out the drip tray.
Refer to Clean a Griddle for more information, including a video demonstration of removing and cleaning the grease tray.
Model
Part
Part Number
Dual Fuel
Single Griddle Grease Tray
829396
Double Griddle Grease Tray
829617
Legacy DF, GR, and SRT
Single Griddle Grease Tray
816281
Double Griddle Grease Tray
816544
R and RT Series
Grease Tray
814142
Grease Tray with Dimples
816431
DID THIS ANSWER YOUR QUESTION?

We're standing by with answers
Whether you're shopping for appliances or have questions about those you already own, we've got the resources you need. Talk directly to a customer care expert at the Sub-Zero, Wolf, and Cove service center, or connect with an appliance consultant at an official showroom near you. Get quick answers online, or reach a certified service provider or installer. And much more.
Call us at (800) 222-7820