Skip to main content
Cove Dishwasher Door Latch
Topics:
Cove Dishwasher door latch
Dishwasher door will not close after being installed
How to reset the Dishwasher door latch
New Dishwasher install control panel non-responsive
Cove has no display and controls do not respond
Unit dead on arrival
Answer:
During installation, the door latch cam can rotate into the closed position with the door open.
Installers MUST AVOID using the top brace, shown below in the red box, to pull the door open. Instead, use the keyhole slots, circled below in green, to open the door.

As the unit is moved into the opening position, lifting on the door assembly may engage the latch into the closed position without latching the door shut. Instead, close the door first, then move the unit into position.

Always use the door frame or keyholes in the top brace to pull the door open.
The door latch can be reset.
Remove the front door panel.
Insert a screwdriver into the blue circle, pictured below, to push the spring plate forward and the latch back into the open position.
Reattach the front door panel.
A label was added to the front panel on all units after serial number 20007530 to help guide reset instructions.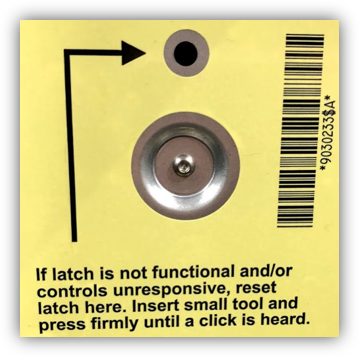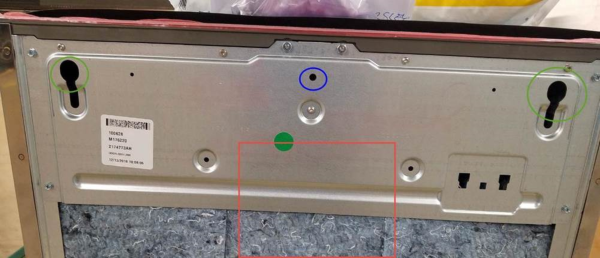 DID THIS ANSWER YOUR QUESTION?

We're standing by with answers
Whether you're shopping for appliances or have questions about those you already own, we've got the resources you need. Talk directly to a customer care expert at the Sub-Zero, Wolf, and Cove service center, or connect with an appliance consultant at an official showroom near you. Get quick answers online, or reach a certified service provider or installer. And much more.
Call us at (800) 222-7820