Skip to main content
700 Series Drawer Removal
Topics:
How to remove and insert the upper or lower drawer on a 700 Series unit
How to remove exterior freezer or refrigerator drawer on a Designer (formerly Integrated) unit
Drawer removal for 700 Series tall and drawer models
Answer:
Upper Drawer Removal

Pull upper drawer assembly open 6 to 10 inches.
Lift front of drawer up and off of pins at end of drawer slides, then push slides back in.
For all base units (700BR, 700BF, 700BC):

Carefully place drawer assembly face-down directly in front of unit.
Disconnect control cable at interior left rear of unit by turning collar on connector counterclockwise and unplugging pins from socket.
Lower Drawer Removal
Pull lower drawer open and lift front up and off of pins at end of drawer slides.
Continue pulling drawer assembly forward and out, then push telescoping drawer slide assemblies back in.
Drawer Installation
Reconnect the control cable if disconnected previously (700BR, 700BF, 700BC).
Raise the front of the drawer up and place onto the drawer slide tracks.
Engage the hook at the rear of each slide with slots in the back of the drawer tub.
For 36" units, there are tabs on each drawer that must be positioned between the hooks. Engage the small white pegs at the front of each drawer slide with the holes at the front of the drawer tub.
Drawer Removal and Base Control Cable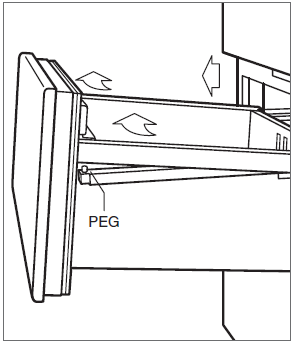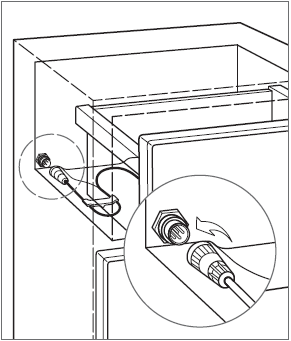 Contact the Sub-Zero, Wolf, and Cove Customer Care Team at [email protected], or call (800) 222-7820, Monday-Friday, 7:00 a.m. - 7:00 p.m. CST. 
DID THIS ANSWER YOUR QUESTION?

We're standing by with answers
Whether you're shopping for appliances or have questions about those you already own, we've got the resources you need. Talk directly to a customer care expert at the Sub-Zero, Wolf, and Cove service center, or connect with an appliance consultant at an official showroom near you. Get quick answers online, or reach a certified service provider or installer. And much more.
Call us at (800) 222-7820