Skip to main content
Sub-Zero Classic Series (BI) Over and Under Model Freezer Light Bulb Removal
Topics:
How to access the freezer light bulb in a BI-30, BI-36, or BI-42UFD over-under unit
Remove freezer section light bulb in BI-30U, BI-36U, BI-36UFD, and BI-42UFD
How do you remove the upper freezer basket and freezer light diffuser to access the light bulb in a BI-30U, BI-36U, BI-36UFD, and BI-42UFD?
Answer:
In Classic (BI) Over-and-Under products, the lighting assembly is behind the light diffuser at the top of the freezer compartment.
To remove the light bulb:
1. Remove top freezer basket by pulling the upper basket forward until it stops.
2. Lift the front of basket up slightly, then push the upper basket slides back to disengage slide hooks from the slots at rear of basket assembly.
3. Continue pulling the basket forward while lifting it up off the slides.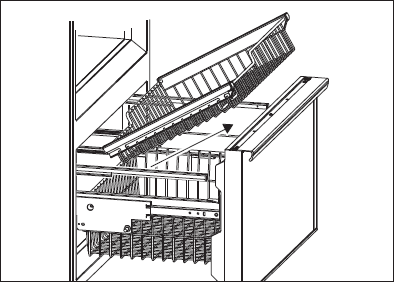 4. Remove the freezer light diffuser as shown below, which is held in place in the ceiling of the freezer with diffuser retainers. Squeeze the diffuser at the middle so the edges disengage from the diffuser retainers, and pull the diffuser from the compartment ceiling.
Remove the top freezer basket fully for easier access to the diffuser.
Remove food from the lower freezer drawer, if necessary.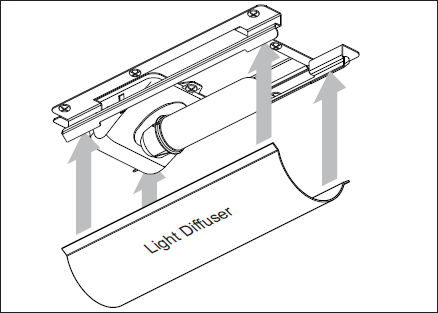 5. Turn the bulb counterclockwise to remove.
DID THIS ANSWER YOUR QUESTION?

We're standing by with answers
Whether you're shopping for appliances or have questions about those you already own, we've got the resources you need. Talk directly to a customer care expert at the Sub-Zero, Wolf, and Cove service center, or connect with an appliance consultant at an official showroom near you. Get quick answers online, or reach a certified service provider or installer. And much more.
Call us at (800) 222-7820