Skip to main content
Sub-Zero Classic Series (BI) Overlay to Framed Conversion
Topics:
How to change a Classic (BI) overlay unit to a framed unit
Can framed panels and a louvered grille be used on a BI model?
Stainless Steel framed panels
Answer:
To convert a Classic Series (BI) unit from overlay to framed, the following are required:
A framed handle for each door.
A framed louvered grille insert to change the flip-up grille from overlay to framed.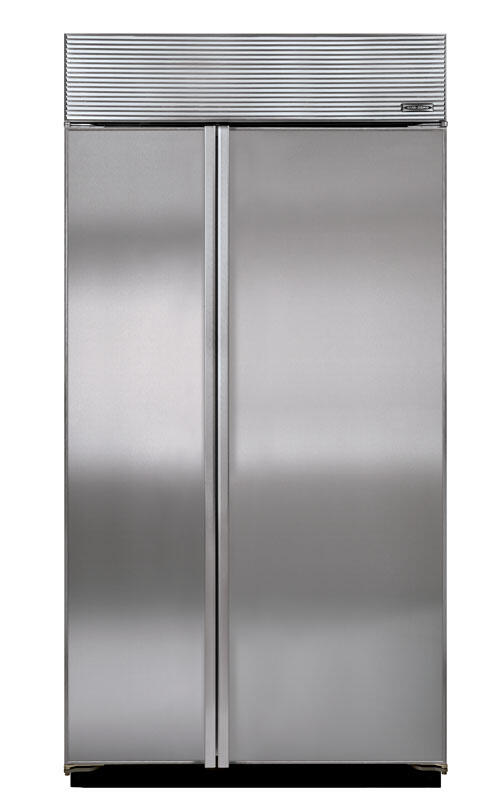 The chart below provides parts needed by model.
The louvered grille insert is for 84" finished product heights only.
Number in parentheses (x) indicates number of handles included with the part.
The screw covers from the overlay door/drawer trim can be reused on the framed handles.
To reuse framed panels from an older model on a Classic series product, see Classic Framed Retrofit Kits.
Model
Louvered Grille Insert
Framed Handles
Extended Framed Handles
BI-36R
BI-36F
BI-36RG
7014850
7014887 (1)
7003462 (1)
BI-30U
BI-30UG
7014849
7014888 (2)
7003463 (2)
BI-36U
BI-36UG
7014850
7014889 (2)
7003464 (2)
BI-36UFD
7014850
7023375 (3)
7023376 (3)
BI-36S
7014850
7014890 (2)
7003465 (2)
BI-42S
BI-42SD
BI-42SID
7014851
7014890 (2)
7003465 (2)
BI-42UFD
7014851
7027154 (3)
7027155 (3)
BI-48S
BI-48SD
BI-48SID
7014852
7014890 (2)
7003465 (2)
DID THIS ANSWER YOUR QUESTION?

We're standing by with answers
Whether you're shopping for appliances or have questions about those you already own, we've got the resources you need. Talk directly to a customer care expert at the Sub-Zero, Wolf, and Cove service center, or connect with an appliance consultant at an official showroom near you. Get quick answers online, or reach a certified service provider or installer. And much more.
Call us at (800) 222-7820