Skip to main content
Sub-Zero 500 and 600 Series Grille Removal and Installation
Topics:
How to remove the grille on a 500 or 600 Series product
Answer:
Framed and Stainless Steel Louvered Grilles
Open the door(s).
Look up at the bottom side of the grille.
Remove the grille screws going up into the bottom of the grille, as shown below.
Tilt the grille forward at the top and release the springs from behind the grille. Lift off the grille.
Remove curved hook from the base of the screw that attaches the spring to the grille.
Overlay grille is hooked into the frame using mounting brackets.
No tools are required to remove the grille.
To remove, lift straight up, pull the bottom edge of the grille out, and pull down to release from its mounting bracket.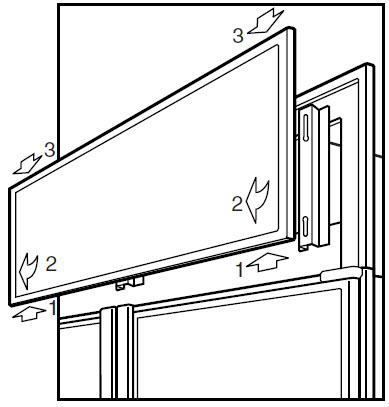 Models 601R, 601RG and 601F, 501R or 501F Louvered Grille
Grille is at the bottom of the unit.
Remove the two black screws in the lowest louver in the grille.
Tilt the bottom of the grille out and away. It will release from the top of the grille.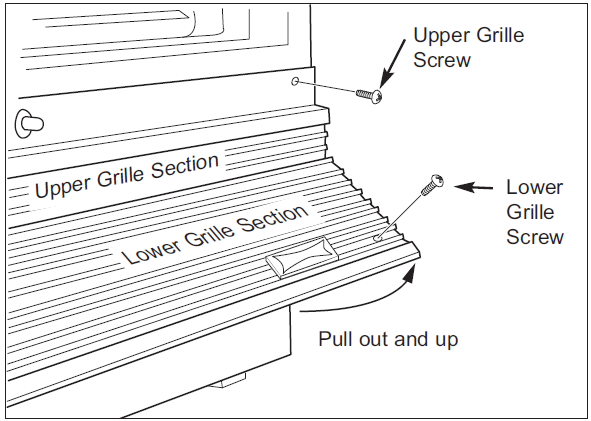 Model 601RG Stainless Steel Grille
Remove in a similar fashion as the overlay panel grille.
DID THIS ANSWER YOUR QUESTION?

We're standing by with answers
Whether you're shopping for appliances or have questions about those you already own, we've got the resources you need. Talk directly to a customer care expert at the Sub-Zero, Wolf, and Cove service center, or connect with an appliance consultant at an official showroom near you. Get quick answers online, or reach a certified service provider or installer. And much more.
Call us at (800) 222-7820