Zen Monolith or How I Learned to Love Kitchen Tranquility
2017-2018 KDC Finalist
Designed by interior architect and designer Christine Pokorney, with her colleague Clemens Bruns Schaub, this tranquil escape flows effortlessly into the surrounding living, entertaining, and outdoor spaces. In this way, the kitchen is a natural, congruent extension of the home's architecture—a desire of both the clients and Pokorney. Added functionality and convenience is available in the adjacent butler's pantry, subtly concealed behind a pocket door.
Balancing utility with aesthetic, Pokorney took a unique approach to the design. She minimized the use of upper cabinetry, often a dissonant element in open plans. Instead, she used two cabinet towers and recessed cabinets to offer the necessary storage space; the towers flank and define the kitchen, while the recessed cabinets mimic the look of the full-length, custom-built pocket doors. Additionally, the space achieves balance with the large doors and windows. Pokorney and the clients selected Sub-Zero and Wolf appliances for their seamless integration and quality. The sleek appliances and their minimalist handles aid in the visual tranquility. The Wolf range is the only statement appliance—maintaining the kitchen's curated look in timeless stainless steel. One corner of the kitchen is the bar area with a Sub-Zero undercounter wine unit and ice maker. Sub-Zero refrigerator drawers in the island offer convenience for simple meals and snacks, while two, full-size refrigeration/freezer units and a Wolf warming drawer in the butler's pantry provide bulk storage and preparation space.
The light color palette complements the simple lines and maintains the peaceful environment, but Pokorney and Schaub knew the space needed something to ground it. This intuition inspired the center island—affectionately referred to as the monolith. The darkness of the island is visually repeated in the windows and exterior doors,
harmoniously connecting the spaces. As the name would suggest, Pokorney's Zen Monolith kitchen is all about balance—the balance of unique and innovative design with the functional needs of the owners.
In this kitchen
Shop the products featured in this kitchen.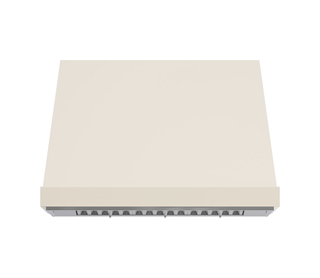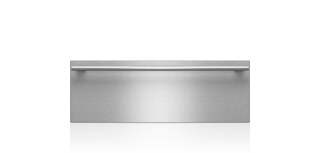 Similar kitchens
Explore other kitchens with similar styles.