Skip to main content
Sub-Zero Classic Refrigeration (BI) Door Gasket Replacement
Topics:
Replace a door or drawer gasket on a Classic (BI) product
New door gasket distorted or bent
What to do if door gasket ripped, torn, or cracked
BI door or drawer gasket replacement instructions
Troubleshooting:
To replace a Classic (BI) door or drawer gasket:
A dart at the back of the door and drawer gaskets fit into channels built into the door and drawers.
To remove a drawer gasket, first remove the drawer from the unit. See Classic Freezer Drawer Removal.
To remove a door or drawer gasket, start at one corner and pull the gasket dart from the metal channel.
For information about other models, refer to:
Answer:
If a Refrigerator, Freezer, or Wine Storage unit door gasket is ripped, torn, or cracked, it should be replaced to avoid moisture issues inside the unit and to make sure of proper cooling continues.
The gasket is the rubber seal that goes around the edge of the inner door.
Sub-Zero recommends any door or drawer gasket replacement be completed by a service technician. Service is necessary to expertly diagnose and repair the product. Contact Factory Certified Service to schedule an appointment for repair.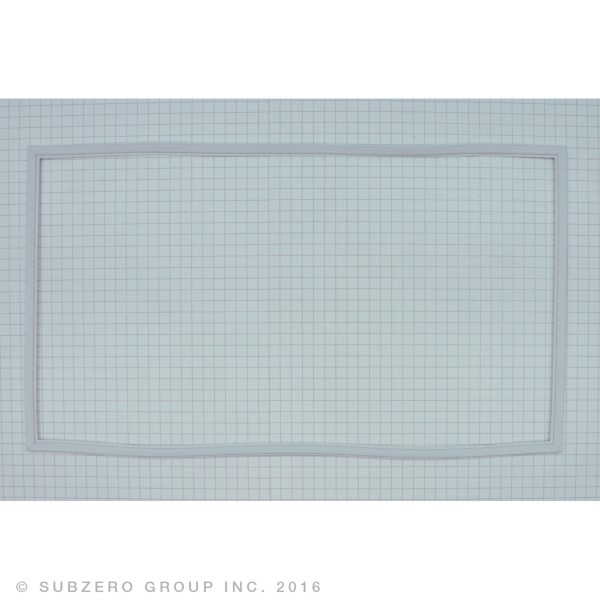 DID THIS ANSWER YOUR QUESTION?

We're standing by with answers
Whether you're shopping for appliances or have questions about those you already own, we've got the resources you need. Talk directly to a customer care expert at the Sub-Zero, Wolf, and Cove service center, or connect with an appliance consultant at an official showroom near you. Get quick answers online, or reach a certified service provider or installer. And much more.
Call us at (800) 222-7820