Brooklyn Residence
Small Spaces Kitchen Award KDC 2015-16
As in many popular urban areas, space in Brooklyn is at a premium. Buildings tend to be narrow and spaced tightly together. The living spaces within them are not always ideal for modern living – they are often cramped and lacking in modern amenities. Idan Naor and Shuji Suzumori are revolutionizing renovations in Brooklyn.
When architects Idan Naor and Shuji Suzumori were commissioned to renovate an 8-unit brick building on a charming tree-lined street, they were determined to create new living spaces within the building that set a new standard for comfort and craft. "We took a building subdivided into narrow units, and reorganized it horizontally," says Idan. They reduced it from eight units to five, inserted an elevator core, and added a green roof. And within each individual unit, they created a better flow from space to space, and turned what are usually static corridors into wider, almost gallery-like spaces. They also brought in an incredible amount of natural light: each floor-through unit has twenty windows in it, where the typical Brooklyn townhome might have only a handful. And nothing can lift an urban dweller's spirits more than sunshine. "Designing each space starts with the kitchen," says Idan. "That's the anchor. What we do there trickles into the living spaces, and the more private spaces, the bedrooms and bathrooms." "We both like to cook" says Shuji. "We both like food. If you don't cook, I don't know if you can design a truly great kitchen." "We began with the integrity of the overall aesthetic gesture, and we followed through with the details. We mimicked the process of cooking in each unit," says Idan, "just to make sure it feels right, and everything is properly situated. Through that process, we even ended up flipping the orientation of the refrigerator and the freezer, to make the design work better for cooking."
As you look at the layout of the kitchen, it is easy to understand why Idan and Shuji won the 2016 Sub-Zero and Wolf Kitchen Design Contest (KDC) award for best small space kitchen. Compact as it is, the kitchen has plenty of workspace for a cook or two, seats three for casual meals, and opens naturally into the living/dining area when guests are present. The architects sought to maximize countertop and storage space, yet do so in a way that contributes to the welcoming quality of the kitchen. The upper cabinet of white laminate in a walnut surround "floats" within the marble backsplash, while the base cabinets start low at the window. Walnut floating shelves are situated between the upper cabinets and full height fridge/freezer box, providing easy-access storage and highlighting the backsplash.

Like the refrigeration, the cooking appliances have the understated presence that this simple, almost zen-like kitchen demands. A Wolf 36" gas cooktop provides plenty of firepower in a low profile, while the 30" convection oven built into the island is invisible from the rest of the apartment. Both architects consider Sub-Zero and Wolf appliances to be a key ally in designing the best small space kitchen. "Your products give us a lot of tools to work with," says Shuji. "The number of sizes you offer, from an 18" column freezer to a PRO 48 refrigerator. The ability to be either concealed or exposed in the design, or to have handles or not. And the performance is outstanding – we know that as avid cooks. It's easy to recommend Sub-Zero and Wolf to our clients."
"Sometimes less is more,"" says Idan. "The way your products work into a small space kitchen help our clients realize that it's not always about generous proportions – you can live well, and cook well, in a very compact space." As you might imagine, the innovative approach Idan and Shuji have taken to this Brooklyn renovation has had a very positive reaction. "The units sold out quickly, at aggressive pricing," says Idan. "Many potential buyers were too late to purchase, but we've had interest from them in renovating other townhomes, and taking a similar approach."

"While we do larger projects as well, the small space kitchen is the niche nowadays, especially in urban environments," says Idan. "It's an emerging market, one that will only become more important moving forward, considering paradigm shifts in urbanism, micro-housing, and notions of private versus public space." "In thinking horizontally, we've developed a philosophy that can have beneficial effects on the way people live in urban areas," says Shuji. "We think people will respond to that. And we expect the recognition from our KDC award to yield even more interesting opportunities in the future."
In this kitchen
Shop the products featured in this kitchen.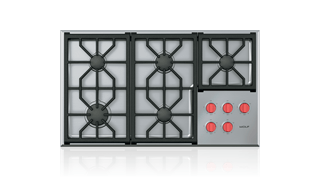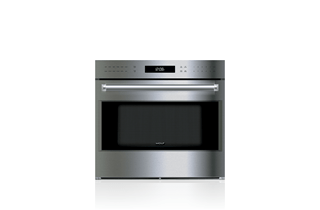 Similar kitchens
Explore other kitchens with similar styles.