Skip to main content
Gas Range Install Oven Racks and Oven Rack Guides
Topics:
Install oven racks in R Series or GR Series Gas Ranges
Install oven rack guides for range
Answer:
R and GR Gas Ranges have black porcelain interiors. The following instructions apply only to those models.
To insert rack guides, place guide into the oblong holes on oven side walls.
Rotate the bottom of the rack guide inward then lower into the bottom holes on the oven floor.
White insulation may be visible in the bottom holes; this is normal.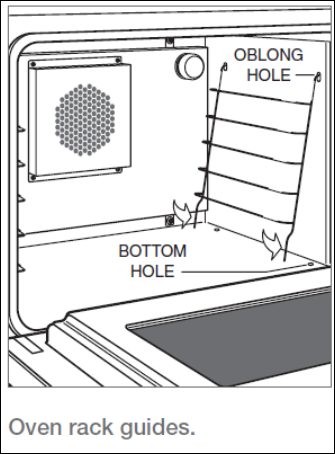 1. To insert, place the rack anti-tip lock under side rack guide rails.
2. Slide rack back and lift up to clear rack stops.
3. Continue to slide rack back until completely inside the oven.
Rack position one is the bottommost location.
There is no left and right rack guide for the R and GR Series Gas Ranges. Guides will fit properly on either side.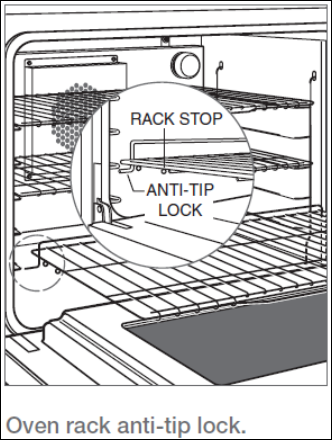 DID THIS ANSWER YOUR QUESTION?

We're standing by with answers
Whether you're shopping for appliances or have questions about those you already own, we've got the resources you need. Talk directly to a customer care expert at the Sub-Zero, Wolf, and Cove service center, or connect with an appliance consultant at an official showroom near you. Get quick answers online, or reach a certified service provider or installer. And much more.
Call us at (800) 222-7820