Skip to main content
Sub-Zero External Ice Dispenser Not Working
Topics:
Ice dispenser does not work
No ice is coming from the dispenser
What to do if ice dispenser does not work
Troubleshooting:
If water dispenser and ice dispenser do not work, verify the dispenser is not locked. For unlock instructions, see:
Press the ice button on the dispenser. The auger motor noise should be audible.
Open the freezer and check the ice bin for ice. If it is not making ice, see Ice Maker Does Not Make Ice.
If there is ice in the bucket, verify it is not frozen or stuck together. Shake the bucket or tap the side of it to loosen the ice.

This may occur if the freezer door is left open. Empty the ice bin and monitor the dispenser operation after new ice is made to see if the issue is resolved.

Confirm the ice bin is properly installed. For ice bin installation instructions, see Sub-Zero Ice Bin Installation or Classic (BI) External Dispenser Ice Bucket Installation and Removal. When properly installed an equal gap is visible around the perimeter of the bucket.
Remove the ice bin and manually turn the metal auger in the bucket to verify it rotates freely with the ice in the bucket.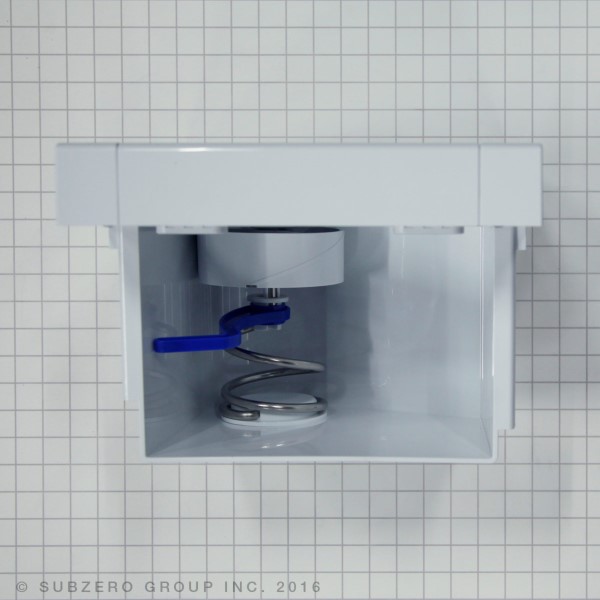 See also:
If the ice dispenser does not work after following these steps, service is necessary to expertly diagnose and repair the product. Contact Factory Certified Service to schedule an appointment for repair.
DID THIS ANSWER YOUR QUESTION?

We're standing by with answers
Whether you're shopping for appliances or have questions about those you already own, we've got the resources you need. Talk directly to a customer care expert at the Sub-Zero, Wolf, and Cove service center, or connect with an appliance consultant at an official showroom near you. Get quick answers online, or reach a certified service provider or installer. And much more.
Call us at (800) 222-7820