Skip to main content
Sub-Zero Standard and Accessory Handle Options and Information
Answer:
Any handle can be used on Sub-Zero products that have custom panels. Units ordered framed or stainless steel (/F, /S) come with pro or tubular handles (/PH, /TH).
Flush inset stainless steel panels come with handles.
Sub-Zero tubular and pro handles are brushed stainless steel, pictured below.
Overlay units not using flush inset panels must purchase handles separately.
Handle Options
Handle options vary based upon specific models. Refer to the appropriate link:
Sub-Zero offers some handle styles in various lengths that are available for purchase through the local dealer. See also:
The following handles are no longer available as a sales accessory. They are available only as replacement parts if needed:
Purchase Handles
Sub-Zero does not sell any other handles than the ones listed above. Custom door pulls are provided by the customer. 
Panel Requirements
Overlay and flush inset panels must be a minimum of 5/8" thick to support mounting the handle. 
Panel thickness does not include the backer and spacer panel.
Handles are installed on the overlay panels prior to being installed on the doors/drawers. 
A recessed fingertip groove is acceptable as long as all specifications are met.
See also, Handle Placement on Overlay Panel.
Tips
Any style handle may be used, but keep some guidelines in mind:
Sub-Zero recommends a handle with two points of attachment. Pulling a knob style handle regularly over time can result in the handle coming loose. 
Detachment is more likely if a handle is attached to the side of a panel. 
There is no minimum handle length. Knobs can be used, but they may not withstand the weight of pulling the doors open every day.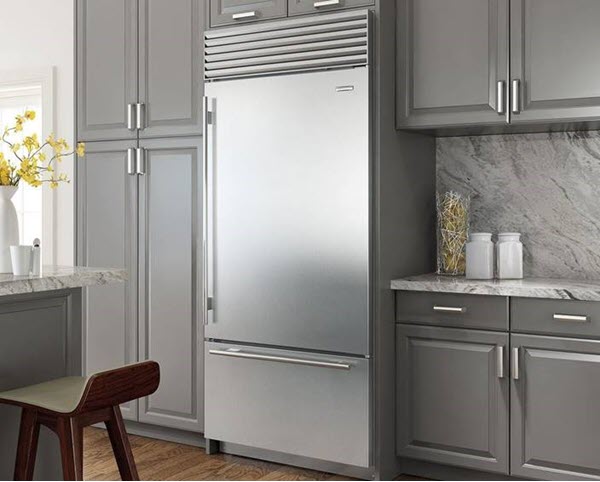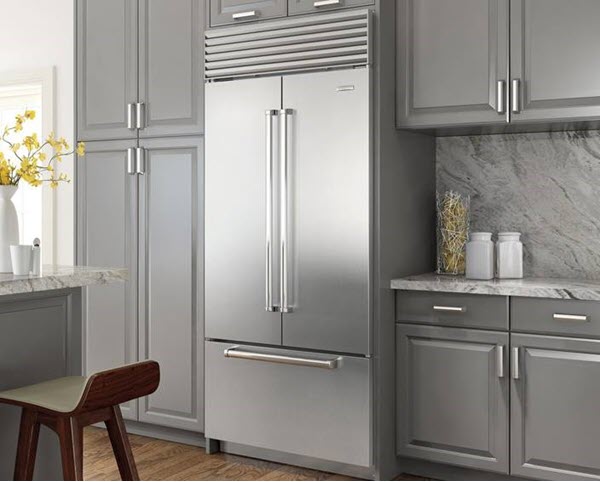 DID THIS ANSWER YOUR QUESTION?

We're standing by with answers
Whether you're shopping for appliances or have questions about those you already own, we've got the resources you need. Talk directly to a customer care expert at the Sub-Zero, Wolf, and Cove service center, or connect with an appliance consultant at an official showroom near you. Get quick answers online, or reach a certified service provider or installer. And much more.
Call us at (800) 222-7820